CM_Hints takes a look at how his team fared in FantasyChampMan Gameweek 9 and Gameweek 10
FantasyChampMan Gameweek 9 Review
Following on from the previous week's debacle, my team was in need of some shock therapy. I had two free transfers at hand and decided to make four transfers in total which came up to a -8 hit; I was under no illusion that this would risk a red arrow but I was looking at the long term. I wanted to invest in some players with a good run of games as soon as possible, as using my wildcard for an overhaul before the next Double Gameweek was still some time away. With Taricco injured it made sense to get another Ipswich defender and I couldn't look any further than Titus Bramble. He has been doing fairly well in this save and even scored a spectacular long range effort earlier in the season. Apart from him I wanted to take a few more risks as although Zola had started off well, he hadn't done much recently. Leicester's attacking assets were in sight and I replaced him with Sturridge. That's where I could have stopped without any hits, but I also wanted to draft in Delaney whose points per game record looked impressive and was a snip at £5M. Finally, with the leftover money I decided to get Scowcroft who had scored three goals and registered an assist up to that point. He was a bandwagon waiting to happen and to get him in I ditched the high owned and much loved Nolberto Solano. I also decided to start John Collins after benching him on the previous two occasions when he scored.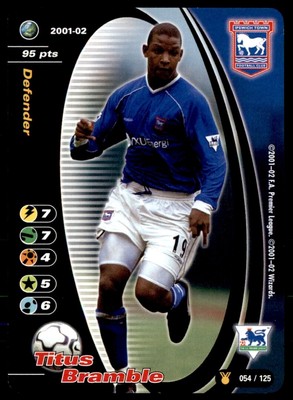 This Gameweek wasn't the antidote to my woes. Bramble scored to earn cult status but Scowcroft and Sturridge blanked. To add insult to injury Delaney was hooked off before the hour mark so missed out on clean sheet points. Harte finally did something positive, but we all own him so it didn't have much impact. I also should have captained van Nistelrooy but opted for Sturridge which ultimately hit my rank badly, as the Netherlands international is highly owned and delivered.  I ended up with 33 net points which was well below the average. My rank tumbled to its lowest since the opening Gameweek but it taught me a lesson to avoid giving the armband to a low-owned player due to the high risk ceiling.
FantasyChampMan Gameweek 10 Review
Strangely enough my team was well positioned this time around after all the tune ups from the previous Gameweek.  I didn't have to make a transfer but with news that Harte would be unavailable I decided to act. Man United had a good run of games and their defenders were high owned.  I bought Silvestre for the simple reason that he had played every game up to that point and I didn't want to pay £6.5M for a player that was a rotation risk. Other than that I had a captain choice of van Nistelrooy at Villa Park or Shearer at home to Sunderland.  I decided to opt for Shearer as Sunderland had been leaking goals and thought he was more likely to score a brace or more over the weekend rather than van Nistelrooy. I was tempted to captain Sturridge but decided not to after he blanked so he had to make do as vice-captain.

Thankfully everything more or less clicked this time around.  With the exception of Boa Morte, all of my attacking players registered fantasy returns. Shearer and van Nistelrooy scored 8 points each but to my surprise Sturridge showed his promise with a double digit haul.  Annoyingly, Leicester conceded right at the end of the game so Delaney lost out on a clean sheet.  With 73 points, I was 14 points above the average and made up a lot of lost ground from the previous Gameweeks.

Looking ahead
Two players that have been on my radar that I keep missing out on are Johnston and Gordon.  Boro are currently flying high and it makes sense to buy these two bargain stalwarts who have consistently delivered. Having said that I have other pressing concerns; Shearer is suspended for one game and I could try and shift him out for Henry who is finally living up to his pedigree. But I would need to take a hit if I did this. I'm also tempted to sell Boa Morte as he hasn't done much of late; Johnston is a lot cheaper and I could do with the unlocked funds.
Good luck for Gameweek 11!
Follow the Hub
Twitter | Facebook | YouTube | Instagram
And view all our latest fantasy football tips on our Homepage